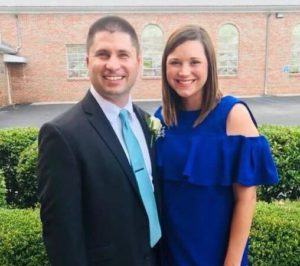 We are happy to announce and welcome Bro. Randy Cater
as our new
Senior Pastor along with his wife, Jesika.
We look forward to what God has in store for our church!

COLLEGE AND YOUNG ADULT
Are you between the ages of 18-30
and looking to renew your soul?
REVIVE conference is a weekend meant to impact a generation for the Kingdom. Come get revived and encounter the healing power of Jesus during gathered worship and prayer, hear from seasoned leaders in group worship and breakout sessions.
Be strengthened for God's calling on your life!
Registration fee $12.00 (book, t-shirt and food)
Deadline to register January 31st.

DISCIPLE NOW WEEKEND
7th – 12th Grade
We see outcasts everyday
—people who fit under a different stereotype, don't look like us, like what we like, or believe the same things. It's easy to walk away from the outcast, leaving them forever in that category, but Jesus never did. Instead, he walked into the difficulty of their lives to bring them the ultimate insider experience—belonging in his family.
Registration fee $25.00 (book, tshirt and food)
WORSHIP TIMES
Locust Fork Baptist is a church
where we love to worship. God calls us to gather as a community to worship.
BIBLE STUDY TIMES
At Locust Fork Baptist we love to study
the
Word of God.
We believe that it is
God's will,
plans and purposes
are revealed in His Word.